Who we are
Our mission
To establish our brand as an independent company, providing asset management and family office solutions for ultra high net worth individuals.
We strongly believe that the definitive way to reshape the financial industry is by giving companies the opportunity to be innovative and creative in the way they are structured and how they behave; that's what Brightside is dedicated to achieving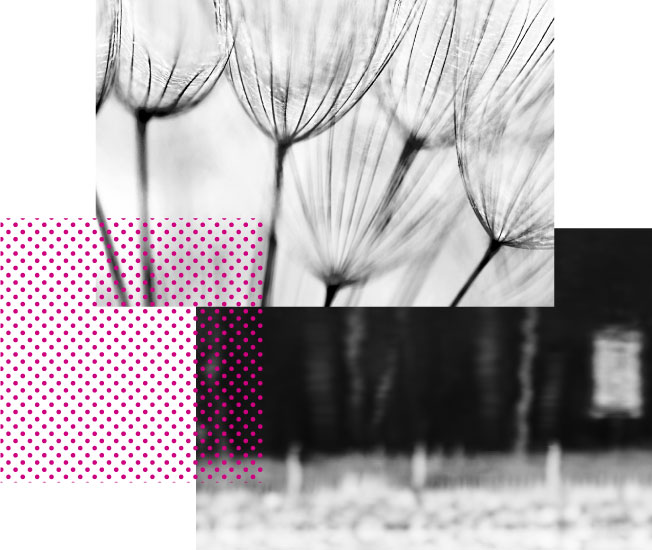 Values
Bright
It's the company raison d'etre, the ability to put the smartest minds in front of our clients, so they can design solutions and reduce complexity
#razorblade
Private ownership
Brightside is fully owned by its partners. Our entrepreneurial frame of mind is our guiding principle and this informs our entire hiring process. Only true entrepreneurs understand other entrepreneurs
#24/7
Authentic
That's why clients have recognised us as wise partners for the last two turbulent decades
#authentic
Multi-faceted
At Brightside, we achieve excellence in wealth management by using global professionals from seven different cultural backgrounds
#globaldreamteam
Technovation
We have committed to providing innovation with a technological edge as the best way to satisfy our customers and develop our future
#weltanschauung
Advisory board
Leonardo Etro is Director of the Accounting, Control, Corporate and Real Estate Finance Department at SDA Bocconi Business School and Professor of Corporate Finance at Bocconi University, where he also serves as Director of M&A Observatory at the Research Center CReSV. His main research interests are Corporate Valuation, M&A and Corporate Restructuring. He also published several articles and books on these topics. Professor Etro conducts external consulting for several industrial, commercial, and service companies and he is currently President of Madison Corporate Finance and Madison Capital, an Italian Investment Club that provides capital for SME's development.
Alberto Dell'Acqua is the Director of the Master in Corporate Finance at SDA Bocconi School of Management in Milan, Italy. He previously served as the Director of the Executive Master in Corporate Finance and Banking at SDA Bocconi (8th and 9th editions). He is Professor of Corporate Finance at SDA Bocconi and Professor of Financial Management & Corporate Banking and Finance & Valuation at Bocconi University Degree Program in Management. His main areas of research are corporate finance, corporate valuation and private equity and venture capital. He has published various works in these areas, both at a national and international level. He is the co-founder and partner of Madison Corporate Finance, a financial advisory boutique, and Madison Capital, an investment company, and has been professionally involved in international M&A transactions and IPO deals. He holds a Ph.D. in Corporate Finance from the University of Trieste and a Degree in Business Administration from Bocconi University and has been Visiting Research Fellow at the QFRC – School of Finance and Economics, University of Technology, Sydney, Australia.
Jacques Griesel is a Chartered Accountant and holds a Bachelor of Commerce from Stellenbosch University and a Post Graduate Diploma in Accountancy from the University of Cape Town. Jacques previously worked for Deloitte in Cape Town and London and is currently the head of a single family office based in Switzerland with a particular focus on alternative investments and real estate.
Leonardo Prati Lucca is an Italian lawyer, licensed Swiss chartered accountant and member of STEP (Society of Trust and Estate Practitioners). He graduated in law from Insubria University, in Italy; and gained a postgraduate degree from Bocconi University, in Italy, and an executive master degree from Centro Studi Bancari, in Switzerland. He worked as a corporate lawyer for important consulting and law firms in London and Switzerland. He is a founder and director of Trustnet, a Swiss consulting firm in corporate and tax fields. He is also promoting, taking part and member of boards of successful early stage business companies which want to expand their activity abroad.
Massimo Malvestio graduated in law at Padua University in 1985 and founded the Italian law firm Barel Malvestio & Associati five years later, where he has been the managing partner until 2013. Throughout his career Massimo has been consultant of a number of Italian banks and listed companies. He is also a licensed auditor and in 1988 he was admitted to the trading floor of Milan Stock Exchange. He served on the boards and investments committees of banks, asset managers and brokerage houses in Italy, Luxembourg and Malta. Massimo has published a number of books and was invited to hold talks on banking, financial and corporate law subjects. In 2014 he relocated from Italy to Malta and now he's devoting all his time and energy to his asset management venture, Praude Asset Management Ltd.
Massimo Visigalli is the CEO of Infinity – Unconventional Education. Infinity is a worldwide enterprise operating in 3 continents. It creates and delivers models for mindset shifting in learning & development. It provides organizational intelligence to the Corporate world in 54 countries. Infinity leverages on his crew of 50 broad-based gifted individuals to maximize performance and bottom-line results blending creative ideation and business acumen.
Massimo's academic background include several years of research in behavioral science and clinical psychology. After achieving leading HR positions at Pfizer and Merck & Co., he focused his work on developing programs to unlock the power of individuals and teams so they can achieve lasting success. Infinity programs are geared to cross-cultural multinational settings and create high energy experiences to support individual and environmental change. He argues that company's success is intimately linked to self-actualization of its resources by means of reaching higher level of self-awareness and enabling behaviors aligned with own value set. Infinity's radical approach hits right on that target leaving no concession to inertial lines of work.
Born in Mestre (Venice) in 1972, Marco Stevanato spent a year at the University of Sheffield in the United Kingdom and he graduated in Business and Economics at the University of Trieste. After having gained a significant experience in Germany, Belgium and the United States in the Finance & Controlling department of a German multinational company, in 1999 he joined the family company. After covering positions of responsibility in the logistics, administration and information technology areas, in 2006 he has been appointed General Operations Manager of Stevanato Group, later becoming Vice President. He leads all the internationalization projects, and he is responsible for the start-up of foreign plants. He is the CEO and Founder of SFEM, Stevanato's family office.
After graduating in Physics at the University of Milan in 1992, he began his professional career in the Quality Assurance department of an aerospace/high-tech industry.He quickly moved into the manufacturing sector, initially providing QA consultancy to SMEs and then covering the position ofOperations Manager of an agrochemical company from 1996 to 2000.In 2000 he transferred to the USA where he obtained a Master in Business Administration from the Fuqua School of Business at DUKE University also gathering experience in Equity Sales and Trading with an internship at UBS Warburg, NY. He returned to Italy in 2002, at first as Senior Consultant and then as Manager at Bain & Company mainly dealing with strategic and industrial planning. In 2006, he began working with the Stevanato family and their Pharma Packaging Stevanato Group. From 2010 he covers the role of Vice President of Strategic Business Development (M & A). Since then, the Group has accelerated its growth and completed three acquisition processes. In 2012 he was asked to support Marco Stevanato in the start-up of their own family office (SFEM).Since then, while maintaining his role in the Stevanato Group, he joined SFEM as Managing Director, leading the investment process in various asset classes, including Commercial Real Estate, Venture Capital and Private Equity.
Born in Rome (Italy) on 14 November 1957, he has been CEO of BSI Latin America, Middle East & Eastern Mediterranean since July 2012. In this capacity, he heads the development of the markets in Latin America, Middle East, and the Eastern Mediterranean. After graduating in International Politics and Economics from George Washington University, he obtained a Master's Degree with major in economics and finance from Johns Hopkins University in Washington D.C. and worked as Research Associate at the U.S. Department of State in Washington, D.C. From 1983 to 1985 he worked for the Banker Trust Company of New York as a private banking relationship manager for Europe and Latin America. In 1985 he joined the New York branch of BSI as Account Manager and was responsible for maintaining and developing private banking clients in Latin America and Europe. In 1987 he moved to Venezuela, where he managed the local representative office until 1990, when he became Senior Representative of BSI in Argentina. From 1993 to 2001, he was BSI Montecarlo's Director and then Head of Romandie.